12 Transport Companies Which Top the Industry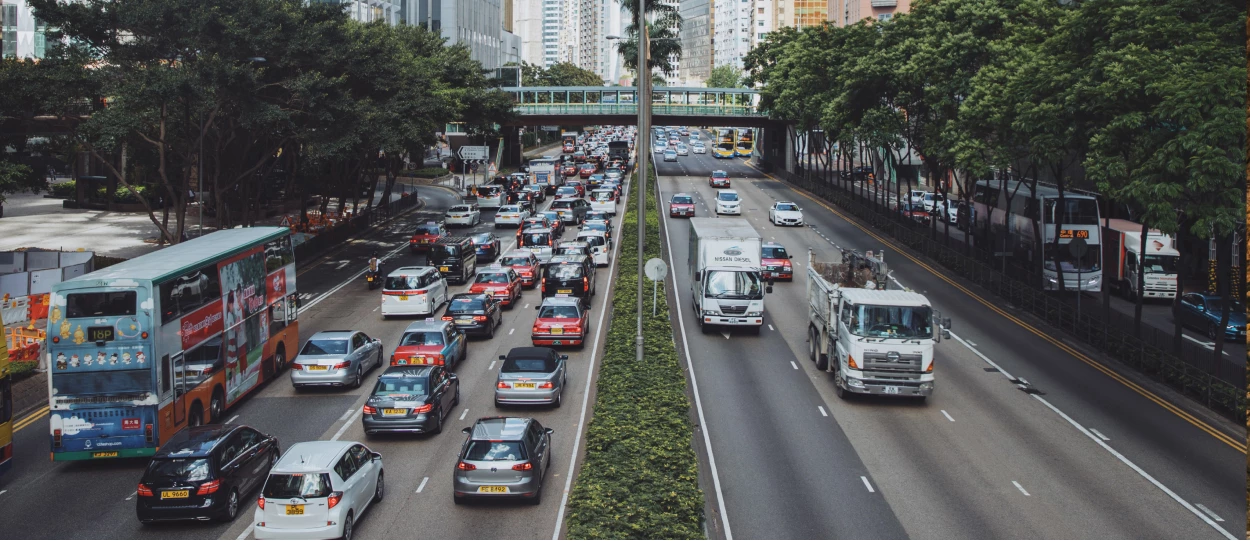 «When markets are disrupted, the winners are usually those who can continue to create value. So organizations with scale will remain ahead of the game and so will sharp, agile, tech-oriented newbies. Those in the middle of the pack will likely have a harder time facing this changing landscape»
Atlee Valentine Pope, CEO of consulting firm Blue Canyon Partners
What Companies are in the Transportation Field in 2023
During 2022, the global logistics industry showed signs of recovery from the impact of the COVID-19 pandemic, reaching a market size of approximately 10.41 trillion U.S. dollars. Looking ahead, projections indicate further growth, with the logistics industry scale expected to surpass 14.08 trillion U.S. dollars by the year 2028. Being the integral parts of every business they constitute the backbone of the modern economy. To provide it with the due support transportation industry should accept the new market players, broaden the service range, introduce innovative business models, provide up-to-date transportation and logistics software and match the increasing consumer expectations.
We have already mentioned the main trends which are going to disrupt the industry in the nearest years in our White Paper on Transport Innovations. The most significant ones are digitizing and developing effective software solutions.
Today we want to speak about the list of reputable transportation firms, that managed to successfully handle the challenges in public, private, and cargo transportation and top the industry in 2023.

Though Uber has had a doze of critics for unfair employees treatment and aggressive anti regulators practices, the company which started as a ride-sharing service a decade ago is now represented in 785 metropolitan areas worldwide. The number of Uber users has already exceeded 110 million. It now offers not only the service of ride-sharing but meal delivery (Uber Eats), besides, it matches freight shippers with truckers (Uber Freight).
More than that, the company announced Uber Air — a short flights service, and Uber Works, matching the workers and the employees, to be under development.
There have been already developed a number of services, called Uber for X. The advance of sharing economy due to Uber services was so significant, that a new term has appeared to define it — uberisation.
Started as a company in rented tiny storage in 2012, Grab is now the largest Southeast Asian mobile tech company. It connects millions of consumers with millions of service providers.
Grab is at present addressing the largest challenges people face in the fastest-growing region of the world -inequality, outdated infrastructure, and earnings disparity.
It is not only a transport company but food and express delivery ones as well as offering partnerships for food and payment merchants, lending products, and protection services, the company contributes greatly to the economy of the region and the well-being of the citizens.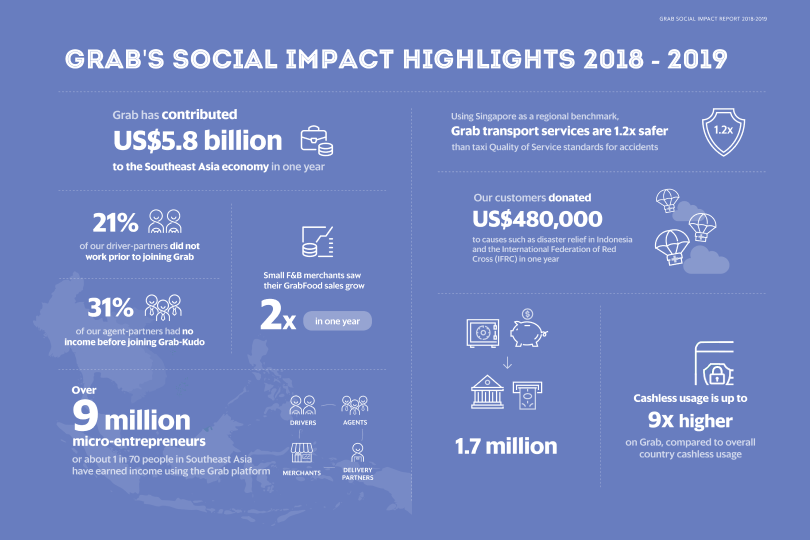 Multiple earning opportunities are offered to millions of people across the region — from drivers, merchants, agents, delivery partners, to startups.
BlaBlaCar stands as the world's premier community-based travel app, facilitating 26 million active members yearly across 21 countries to share rides. Its innovative technology seamlessly matches drivers with available seats to passengers heading the same way, promoting cost-sharing for the trip. Embracing a mission to be the leading marketplace for shared travel, BlaBlaCar expands its offerings by integrating carpooling with bus journeys from over 4000 operators, delivering a diverse range of affordable and eco-friendly travel options all within one app.
In 2022, BlaBlaCar's trusted community established connections at 2 million meeting points worldwide, fostering 90 million human encounters. Carpool drivers experienced savings of 450 million euros, while the entirety of BlaBlaCar's mobility services contributed to preventing 1.5 million tonnes of CO2 emissions. .
The idea of such service occurred to one of the founders 15 years ago. In already 2 years the service was launched. Since then, more than 30 billion kilometers were shared by the community. More than 1.4 billion euros was saved by its members because people share the costs traveling the same direction.
We have told our readers already about MAAS, the model gaining momentum nowadays. Mobility as a service is a network of coordinated transportation forms, which the riders can combine in the most beneficial and convenient manner at different parts of their journey. No surprise that BlaBlaCar goes for shared road mobility — affordable, convenient and user-friendly. That's why a BlaBlaBus service has appeared recently.
BlaBlaBus
Though it was a coach service operating in Europe for a number of years it was purchased by BlaBlaCar in 2019 and rebranded. Now the service is already available in 10 countries, and 3 million passengers have used it on 300 destinations.
Undoubtedly, the scaling of the project will go fast and smooth. One of our clients, MeinFernBus, became a leader of European transport services already. We know for sure that detailed project scaling plan and cutting-edge software work miracles.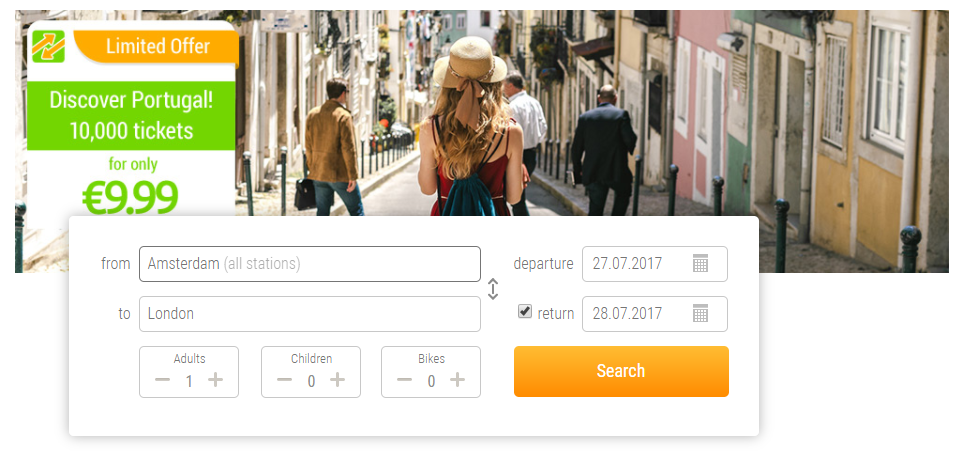 Headquartered in Santa Monica, California, Bird is a prominent micromobility company. Established in September 2017, Bird quickly expanded its operations, offering shared electric scooters across more than 100 cities in Europe, the Middle East, and North America, providing an impressive 10 million rides within its inaugural year of operation.
Founded by Travis VanderZanden, who previously held executive positions at Lyft and Uber, Bird received substantial funding to support its growth. In February 2018, the company secured $15 million in its Series A funding round, led by Craft Ventures. Following that, Bird raised $100 million in its Series B round in March, with investments from Index Ventures and Valor Equity Partners, and later in May, it received $150 million in a venture round backed by Sequoia Capital. These financial milestones earned Bird the prestigious "unicorn" valuation of $1 billion, making it the fastest company to achieve this feat. Further cementing its success, Bird raised an additional $300 million in June 2018, elevating its valuation to $2 billion.
One more company popularizing mobility as a service working with cities and public transportation organizations is MOIA. It's a subsidiary company of the Volkswagen Group, which is though an independent brand.
The company develops and implements diverse services along the mobility value chain for different user groups. MOIA aims to become a leading provider of mobility solutions, a part of everyday traffic in many cities and to help people reduce private transport usage, through a proper transport management software.
In the long run, the company is eager to craft solutions that make cities more beautiful, more livable and safer for everyone through the new vehicle and mobility concepts of the autonomous mobility age.
The company aims to reshape public transit into a fully dynamic network, matching public transportation and private cars. The service facilitates people's quickest getting from one place to another in the most affordable, and environmentally responsible way. It happens due to the special algorithms used in their software solutions. They develop innovative mobility solutions for on-demand and pre-scheduled transit, powered by the most advanced technology worldwide.
Via operates in 20 countries, cities big and small, and has more than 70 million riders. MaaS allows people to quickly and comfortably reach their destinations with an integrated network of transportation options accessed through a single, digital interface. Besides, Via works with specialized needs patients to deliver a best-in-class service of transportation to them.
Other local transportation companies that disrupt the transportation sphere deal with freight procurement and distribution management.
We'll refer to the top 3 aiming to provide the shippers with a one-stop solution for transportation and logistics services transportation. The new, however promising players on this ground are Uber Freight, Convoy and Transfix.
The number of carriers in the network has recently reached 30000. The service is expanding worldwide, to Europe, the Netherlands, in the first turn.
For those seeking a convenient and cost-effective shipping solution for their products, Uber Freight is the best transport company.
The app simplifies the process of obtaining a quote and tracking your shipment, making it a user-friendly experience.
With Uber Freight, you can book transport for your goods by providing all the necessary details, such as the pick-up and drop-off locations and desired delivery timing. After providing this information, you'll receive a price quote for the service. If you decide to proceed with the booking, Uber Freight will assign the task to one of their carriers, who will handle the pick-up and delivery of your goods.
In 2015, Convoy embarked on a mission to revolutionize the freight industry by creating efficient freight solutions. Through advanced technology, we aim to connect shippers with carriers more intelligently and tackle some of the toughest challenges that lead to wasteful practices in the freight sector.
Trucking holds a prominent position in the United States, with a staggering 80% of every dollar spent on moving freight going toward trucking services. Annually, the industry expends a massive $800 billion on trucking services. However, a significant issue arises from the fact that 35% of all miles driven are empty, resulting in wastage. This emptiness leads to 87 million metric tons of CO2-equivalent emissions, adversely impacting our planet.
Convoy is dedicated to addressing these fundamental problems in the freight industry. As the leading digital freight network in the nation, Convoy operates a connected platform that efficiently moves millions of truckloads across the country. Their approach benefits shippers by automating the process of matching, pricing, and scheduling trucks, significantly reducing their total costs. Additionally, a unique approach to carrier compliance ensures that each load is delivered safely and on time.
The allure of autonomous driving has captured the public's imagination for nearly two decades, originating from the 2004 DARPA Grand Challenge that witnessed 15 teams competing in a driverless car competition in the Mojave Desert. Despite the challenges faced by the autonomous vehicle (AV) industry in 2022, including the closure of Argo AI and TuSimple, one shining star stood out: Waymo.
Waymo made significant strides with the launch of its fully autonomous robotaxi service, Waymo One, operating in "rider only" mode, without any backup from Waymo employees. The service debuted in San Francisco in May and later expanded to the Phoenix area in August, revolutionizing the transportation landscape. Moreover, Waymo's autonomous trucking service, Waymo Via, forged partnerships with prominent fleet operators like C.H. Robinson, J.B. Hunt, and Uber Freight. Currently undergoing testing in the Dallas-to-Houston corridor and the Phoenix area, Waymo Via aims to revolutionize freight transportation.
In October 2022, Waymo announced its expansion to Los Angeles, with plans to introduce its next-generation vehicle, developed in collaboration with Chinese automaker Geely. The company also continues to refine its machine-learning models that power Waymo Driver, the technology behind both Waymo One and Waymo Via. Parent company Alphabet doesn't disclose Waymo's specific financials, combining them under "Other Bets" alongside ventures like Verily, its life sciences company. However, Waymo is arguably the most significant of Alphabet's "Other Bets," suggesting that the overall financial data reflects Waymo's performance. For the first nine months of 2022, Alphabet's Other Bets generated $842 million in revenue and incurred just under $4.5 billion in losses. Both revenue and losses increased from the previous year, with revenue rising by 47.2% and losses by 16.2%.
It is one of the most popular transport industry companies in over 220 countries. DHL handles international shipping and expresses delivery services. DHL North America covers Canada and the US, allowing businesspeople to transport goods for six days. The organization also offers career advancement opportunities.
GXO is a state-of-the-art logistics solution for multinational and blue-chip market leaders worldwide. It has locations in 25 countries. The company strives to be the best in the transportation sector and sets measures to attract the best in the industry.
Conclusion
Drivers and users are likely to sign up and try as many services as possible, but every person will end up using that one, which proves to be the most efficient and simple to use. That's why Stfalcon believes transportation industry companies that organize their resources around the key up-to-date trends and metrics will be best positioned for prosperity. As we remember, at present digitizing and software are of vital importance for the purpose.
So the example of any company mentioned above can be the source of ideas and inspiration for new startups and product development with its best transport management software to enter the market in 2023.
We often get requests as to the cost of development of the Uber-like products. Stfalcon experts always advise you to be careful and reasonable with the solutions, which are developed and ready to help and provide consultancy as to the transport software solutions development to match your needs and your client's expectations. So if you are interested in creating custom software, just сontact us, a complimentary consultation is available.