7 industries where Uber for X flourishes

In 2014 Uber taxi became so insanely popular that Uber for X is now constantly used to quickly describe any idea for on-demand startup. Today we will talk about what Uber for X is and look at industries that have adopted this model.
Uber for X popularity according to Google Trends:

Uber for X phenomenon
Uber for X is a model of online marketplaces that uses the following principles from the original startup it is named after:
It allows users to get offline services (taxi, grocery delivery and whatnot) shortly after they've ordered it via mobile app.
After the new order is submitted service provider instantly receives a notification (usually service providers are contract workers and the first one nearby to accept the order gets it).
Normally two separate apps or set of functions are available to clients and service providers (Uber driver app and Uber passenger app, for example).
Why Uber for X has gained so much popularity? Because this model is very easy to understand. Once you know how Uber works (and most of people nowadays already know), you have no problems understanding what people mean when they say 'I'm working on Uber for X'. Plus, there's some reassurance in this concept: 'Uber managed to disrupt the taxi industry so I can do it in X field too'. The main of Uber for X challenges is not the technological part itself but your ability as entrepreneur to choose a market that is ready for your product. Taxi industry had a clear problem of cab hailing, lack of cars and unreasonably high rates and Uber app came at the right time.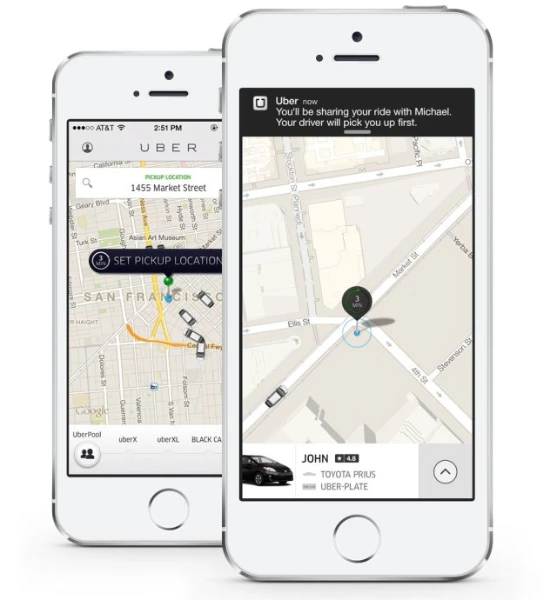 Uber combined all parts of the process in one app:
Choosing car type
Finding a free driver
Hailing or booking a taxi for a specific time
Trip
Paying
Rating the trip
Uber for X examples
1. Food and grocery delivery
Food is one of the fundamental human needs. But modern people value not only the quality of food but also how fast it is cooked or delivered. Many are also concerned with eating healthy. That's why it is only natural that Uber for X is flourishing within this industry:
Instacart (Uber for groceries) delivers food and grocery from supermarkets and grocery stores. It takes percentage of the purchase and also marks up the prices by 20% over what customers would pay if they visit each of the retailers on their own.
Blue Apron (Uber for cooking) sends its users new step-by-step recipes every week (2 to 4, depending on the plan) and the exact amount of products needed to cook them. Since service has a pool of subscribers, it can buy products at wholesale while putting higher price on them for subscribers. Subscription cost is $59.94–$139.84 per week.
DoorDash (Uber for food delivery) offers customers to order food from local restaurants that don't have their own delivery service. DoorDash contractors deliver food right to your doorstep. Just as Instacart, this startup earns money by offering higher prices for food plus it gets some small share from venues for keeping their kitchen stuff busy.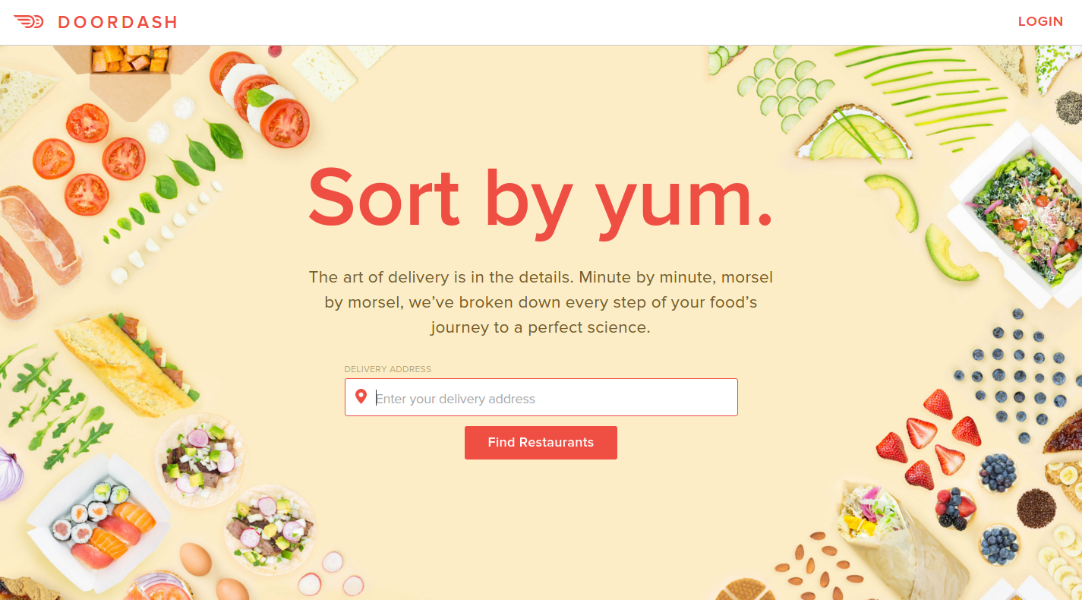 2. Transportation and logistics
Apart from Uber, Lyft, Hailo and similar apps for booking or hailing a taxi uberification has also come into freighting and package shipping:
Lalamove (Uber for logistics) is a popular Asian startup that delivers cargos with vans, 5.5 tons trucks and lorry service and successfully competes with big players on this market. Unlike Cargomatic in USA, Lalamove makes its rates publicly available on the website.
Shyp (Uber for packages) delivers your packages for you. Courier picks up whatever you want to ship and then packages and ships it via one of the shipping services that offers the lowest price for a particular type of goods.
Luxe (Uber for parking) solves the problem of finding a free parking slot in a large city. When going to some city spot you mark it on the map and a valet will wait for you there. You can also ask your valet to return the car to you at a place different from a pickup one if it is included in their area of service. Prices start at $5/hour. Startup has agreements in place with major parking providers and helps them to fill in empty spots. Luxe pays fixed price for them so if users are constantly requesting its services, they are almost always occupied.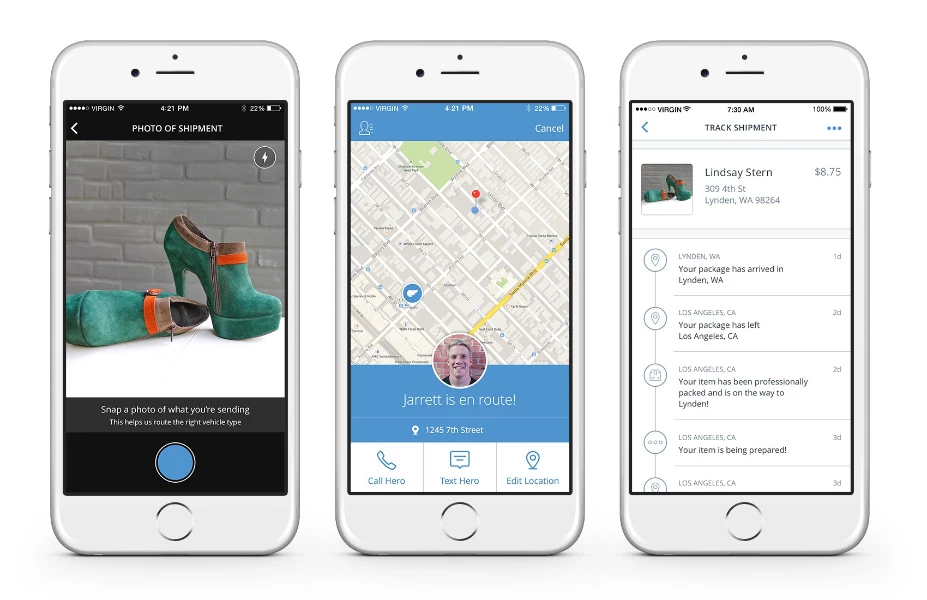 3. Housework
After people reach a certain level of income they prefer to pay somebody for taking care about their house duties and have some spare time instead. And on-demand startups offer these services:
TaskRabbit (Uber for housekeeping) allows you to create a listing for a desired work (assemble furniture, iron or pick up clothes from cleaners, etc.) and people who are registered as contractors will offer their price for such task or agree to do it for a fee offered by the creator. Clients themselves choose whom to hire for the job.
Urbansitter (Uber for babysitting) helps parents to find best babysitters in their area. Just as some dating startups, Urbansitter takes into account the fact whether some of your friends know a babysitter which contributes to the overall reliability of the service.
Wag! (Uber for dog walking) is great for people who aren't always able to walk their dog as often as they'd like to. You can book specialists right away or have them walk your dog on a weekly or monthly basis. You can follow your dog using GPS tracker.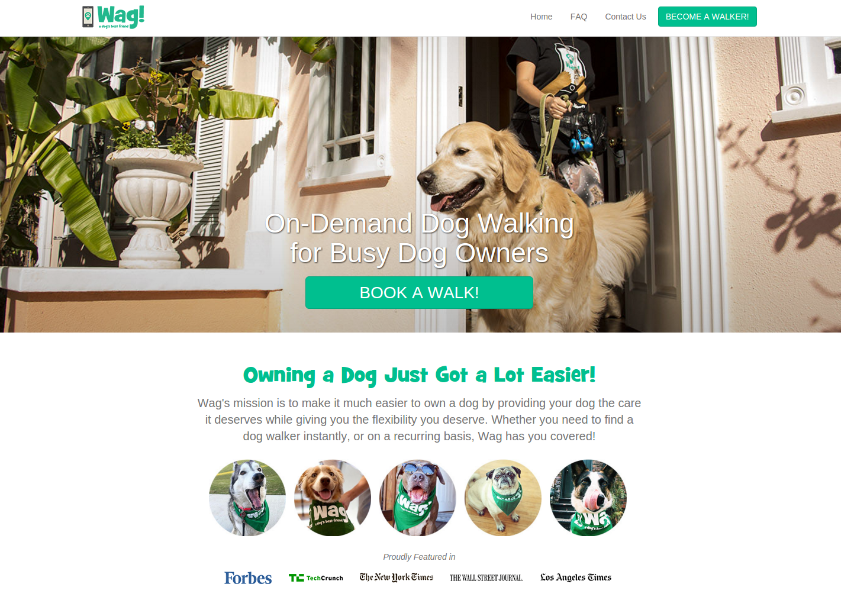 4. Medical consultations
The time hasn't come yet for doctors to really establish a diagnosis at a distance but on-demand startups can make them a little bit closer to their patients. Examples of Uber for doctors:
DoctorOnDemand allows patients to have a video consultation with a physician, pediatrician or psychologist.
With Pager you can get a doctor or nurse visit you at home or get a quick consultation via chat.
IsDocin helps to find a doctor you need and make an appointment.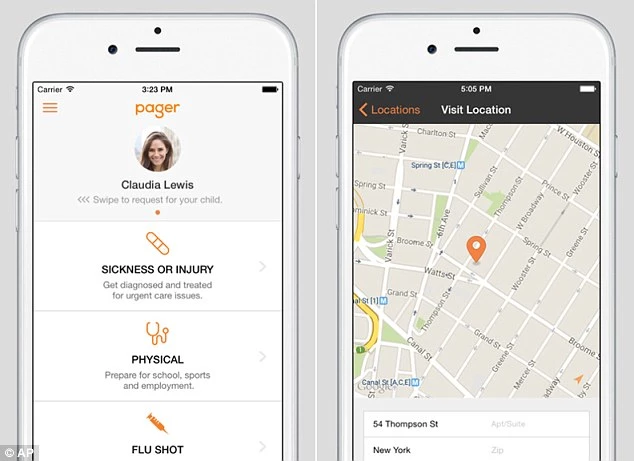 To learn more about developing a startup for booking appointment with a doctor, check out our case study.
5. Beauty and wellness
Getting a manicure or makeup at the comfort of your home is nothing new but Uber for beauty and wellness made ordering and getting them faster and easier:
GlamSquad offers hairdressers' services for women. You can choose a look you need from the list of predefined styles.
Manicube offers manicure, pedicure, massage and haircutting to office workers, both men and women.
With Priv you can order a variety of services: from haircut and men's grooming to spray tan and massage.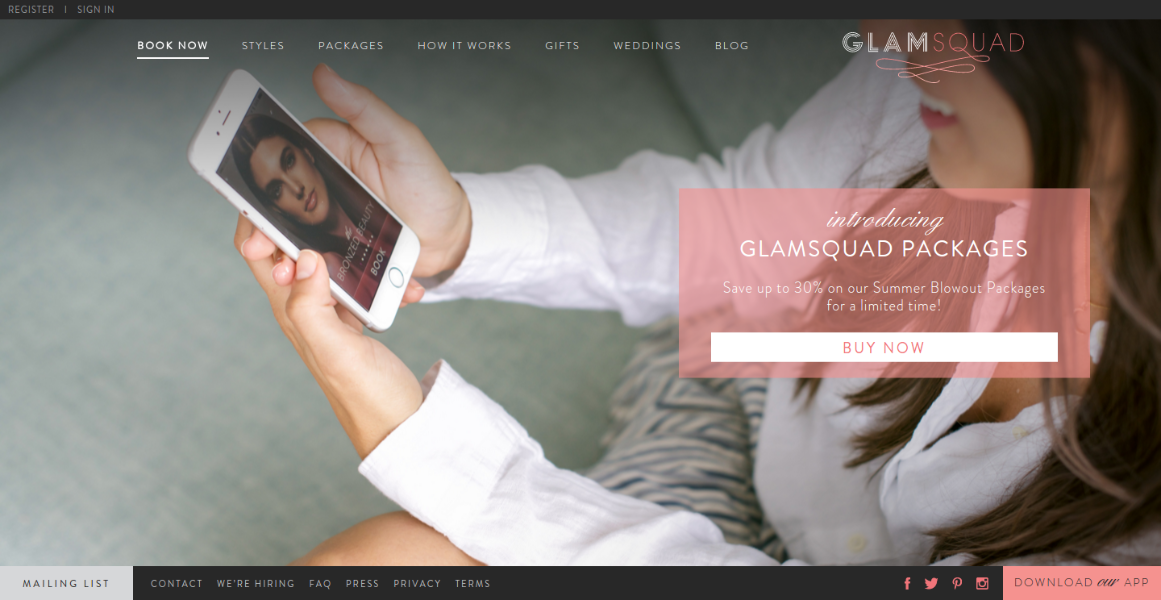 6. Fashion and style
People want to achieve stylish looks without spending too much time and money, that's why a number of startups working as Uber for shopping offer this kind of service:
Snap and Style — you choose an item of clothing and specify your preferred style and a stylist will create a full look for you pared with links for buying the respective items.
PS Dept. offers services of a personal shopper that will find any item of clothing you need.
Men's Style Lab — you choose what clothes you like and add other preferences and a personal stylist finds and sends you five items of clothing in this style.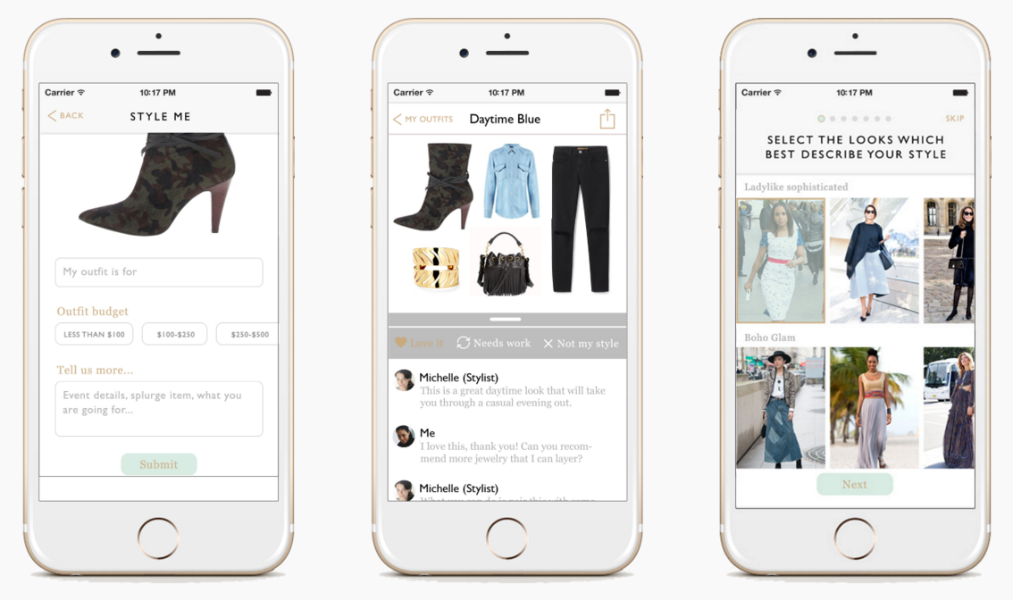 7. Travel accommodation
Even with Airbnb and a variety of hotels available to travelers a niche is still lacking flexibility to satisfy a need for spontaneous trips. This on-demand startups are helping to find a last-minute accommodation:
Hotel Tonight (Uber for hotel) allows you to book a room in the hotel with a discount if making it up to 7 days in advance. Since hotels are losing money if rooms stay empty, they agree to fill them up with last minute reservations.
Overnight (Uber for accommodation) helps to find a room with local hosts for the night.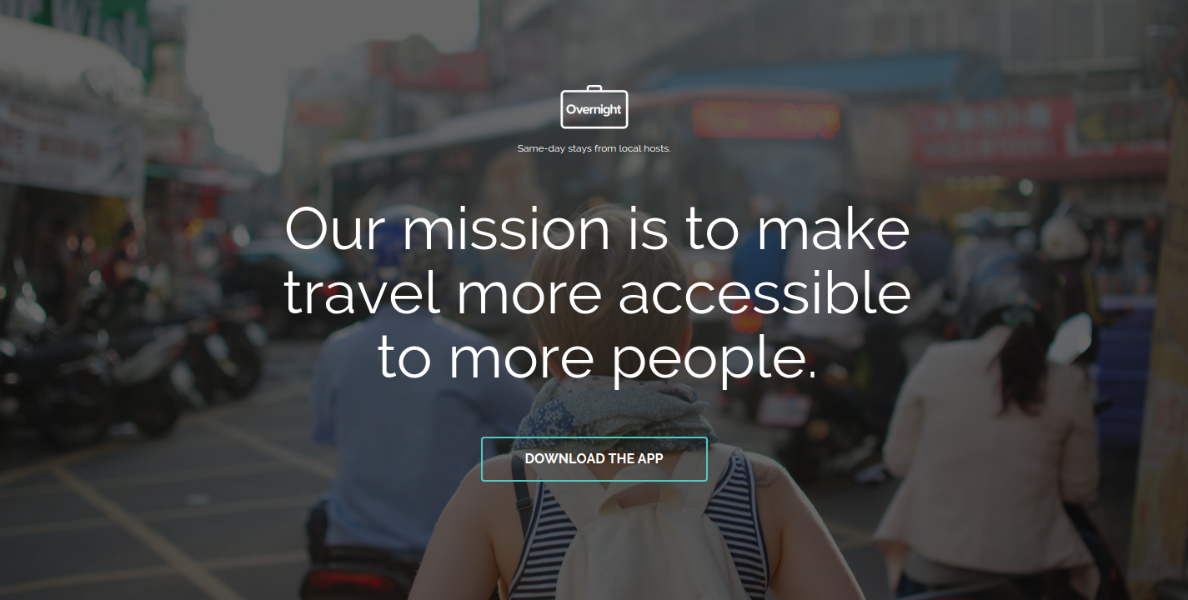 Conclusion
Uber for X model is working in the fields where:
people need a quick help with certain tasks they don't have enough time for (housework, walking a dog, putting on a fancy makeup)
traditional services and companies are too slow to quickly satisfy clients' needs (finding an accommodation for a spontaneous trip, putting together a look for a weekend, booking a massage therapist to come after launch, etc.)
Need Uber for X development? Contact studio stfalcon.com and order your Uber for X today!